Art of Leadership
influencing strong arts & culture boards
Strong arts organizations, powered by effective leaders, are central to a thriving arts environment. These organizations inspire celebration and change for our communities. Art of Leadership is a seven-month board training program presented by the Regional Arts & Culture Council. The program provides a unique space for arts organization board members (from emerging to seasoned) to develop the knowledge and skills to lead arts organizations effectively and responsibly. Participating arts leaders engage in tailored courses to learn the foundations of board service, relationship building, and collaborative problem-solving. As a participant, you will join over 600 program graduates from the past 18 years who serve a wide range of organizations. 
This program is for you if you identify as: 
someone who is looking to join a board
a current member of an arts & culture board
a professional staff member who works directly with a board 
RACC will provide foundational knowledge and real life case studies that help prepare volunteers and staff to address the challenges and opportunities that come with nonprofit board service.
Program Details
Led by arts consultants George Thorn and Toni Tabora-Roberts
Seven workshop sessions including expert speakers, interactive sessions, networking, and topical information
Internship opportunities to observe an arts board
A complimentary Arts Card to use for two-for-one tickets to hundreds of local arts and culture events
Networking opportunities with fellow participants and local arts and culture leaders
The dates and locations for Art of Leadership this year are:
• October 9, 2019: Disjecta Contemporary Art Center
• November 6, 2019: Portland Playhouse
• December 4, 2019: Triangle Productions
• January 15, 2020: New Expressive Works
• February 12, 2020: Oregon Children's Theatre
• March 11, 2020: Milagro Theatre
• April 7, 2020: Portland Center Stage at The Armory
Thank You To Our Investment Partners!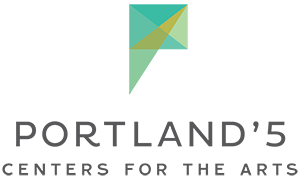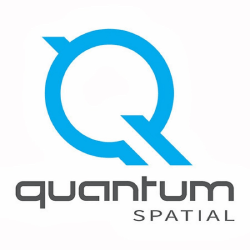 The Art of Leadership program was so rich with information, knowledge, and experiences from both the business and arts community which allowed a very full and enhanced learning environment that was diverse and inclusive. The staff, guest panel members, and those participating in the Art of Leadership Program were so open and willing to share information and experiences that will help strengthen and sustain our organization as we continue work in the future.
Participating in the Art of Leadership program was truly an eye-opening experience and I learned so much. It was so valuable to expand my perspective on how other non-profits operate, which provided me with many strategies that I could apply to my own non-profit work. I enjoyed visiting the different variety of organizations who generously hosted a workshop. The program attracts a wide range of participants who are involved at every level of leadership with whom I enjoyed making new connections. My organization will definitely be enrolling new board members in the program in the future!
The Art of Leadership course was extremely edifying to me as a non-profit worker. The wealth of experience in the room, and in each class from the presenting organizations has been invaluable to me in my decision making process.